Owner Resources
Information You Need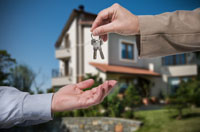 At Beehive Property Management, LLC., we treat your home as our own. We offer a wide range of property management services to fit your needs as a landlord or home owner. We tailor our services to ensure that you have the highest level of service for your home.
Resources
Have a Question?
Owner FAQ's
How Are Utilities Handled?
Tenants are responsible for all utility charges, unless otherwise agreed upon in advance between Beehive Property Management and the property owner. If an owner is willing to pay any portion of utility charges, that will be disclosed to the tenant in advance of the lease signing. As stated in their Rental Lease Agreement, tenants are responsible for changing all billing information to their name and mailing address effective with their scheduled move-in date.
View More
Areas We Serve