Owner Resources
Information You Need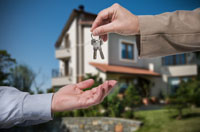 At Beehive Property Management, LLC., we treat your home as our own. We offer a wide range of property management services to fit your needs as a landlord or home owner. We tailor our services to ensure that you have the highest level of service for your home.
Resources
Have a Question?
Owner FAQ's
How Much Do You Collect From the Tenant Prior To Their Move-In?
When an applicant is approved, we collect all move-in monies on the owners' behalf. Our policy requires the payment of one month's prorated rent, as well as the collection of the security deposit. If pets are accepted at the property, a larger deposit ($400 per pet or more) may be required at the time of the move-in.
View More
Areas We Serve