About Us
Meet the Team
Jake Beeson
Jake Beeson is a co-founder and the designated broker of Beehive Property Management.  He is responsible for managing the systems and processes that separate Beehive from our competition. He is also focused on developing innovative ways to improve the service we provide to property investors and to residents. Jake drives our efforts to integrate technology, marketing, and financial principles into our superior business model.  
Jake has worked in a variety of accounting, consulting, and finance positions. As a tax consultant at a Big 4 accounting firm he was exposed to a broad range of clients with diverse needs. Jake taught accounting, tax, and financial statement analysis at the university level and has broad experience in real estate investing and analysis. His lending background, both commercial and residential, brings great value to our clients. 
Jake holds Bachelors and Masters Degrees in Accounting from the W.P. Carey School of Business at Arizona State University. He is bilingual. 
---
Todd Taylor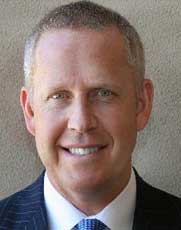 Todd Taylor is a co-founder of Beehive Property Management and leads the sales and marketing function for Beehive Property Management. His primary focus is identifying and servicing investors who value the cash-flow improvement and portfolio management services offered by Beehive.  
Todd spent the past 15 yrs working in a variety of consulting, sales, marketing and product management positions for a Fortune 50 technology manufacturer.  He brings his technology and financial consulting experience to Beehive clients.  He also contributes his management expertise and executive leadership to Beehive.  He created a technology platform for Beehive that separates us from any other property management company with the reporting and information we provide to our investors.    
Todd holds a Masters degree from Thunderbird in International Business Management and a BA from Brigham Young University.  He is currently a Professor of Practice in the Supply Chain Management Department of the WP Carey School of Business at ASU and is the managing director of the Network for Value Chain Excellence. He speaks Spanish fluently and is conversant in Portuguese.
---
Gini Beeson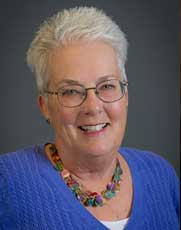 Gini Beeson is a Property manager for Beehive Property Management.  Working at one of the worlds largest real estate brokerages she gained valuable insights and experience.  With this experience, she is able to assess rent values and property values and advise her clients accordingly. She has been involved in the West Phoenix / Glendale real estate market for the past 20 years and is a member of the West Maricopa Association of Realtors.  Having Gini on the team allows our clients to invest valley wide and retain the services of Beehive. 
Gini and her husband David raised 7 kids so she has experience in negotiation, conflict resolution, emergency procedures, cleaning and cleaning inspections, small business accounting, appliance repair, cost cutting, economizing, record keeping, and first aid. 
Gini develops strong relationships with tenants and investors.  Beehive Property Management is pleased to have her contributing as a property manager and real estate advisor. 
---
Courtney Moschcau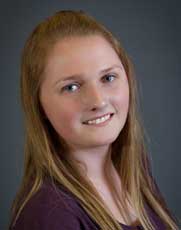 Courtney Moschcau is the Office Manager for Beehive Property Management. Since she joined the team in 2013, she provides support for the property management team, and assists with marketing and operational needs of the company. She attended Northern Arizona University where her studies resulted in a Bachelor of Business Administration with an emphasis in management.
A Maricopa County Native and recent Real Estate licensee, Courtney loves learning about property management and the real estate business. She is an essential piece of the team as she is able to navigate any task given to her with positive results. Her professionalism and expertise provide a superior foundation for unsurpassed, efficient office management.
---
RaeAnne Knight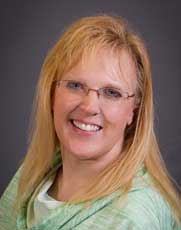 RaeAnne Knight is the Accounting Manager for Beehive Property Management.  With 20+ years accounting and full charge bookkeeping experience in a variety of industries, she is a valuable member of our team.  Her diverse accounting background includes industries such as HVAC, hospitality, residential treatment for teens, her husband's family business, and of course, property management. 
Four years ago RaeAnne moved to Arizona, from Utah, leaving behind a home they turned into a rental and now manage from Arizona.  This helps her understand the position of owners and investors and the importance of good communications, quality renters, and people you can rely on to take care of things with your rentals.
Growing up on a 5th generation cattle ranch and currently having a blended family of 7 children and 9 grandchildren, she appreciates and practices strong work ethics, reliability, and attention to detail.  RaeAnne is also a licensed Notary Public in Arizona.
---
Shawnte Enciso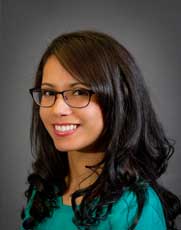 Shawnte is a particularly accomplished associate with over 10 years experience in property management, real estate lending, and loan processing.  Her understanding of management as well as underwriting and application analysis provides great insight to our clients in their real estate investments. She has been licensed since 2008 and had a front row seat for the real estate market changes that shaped today's investment and property management practices.
In addition to her property manager responsibilities, Shawnte has an important role in developing the best systems and processes including effective advertising and showing methods, key security, and application processing.
Shawnte has a degree in Psychology from Arizona State University which is a huge help in her daily dealings with tenants,vendors, and property owners.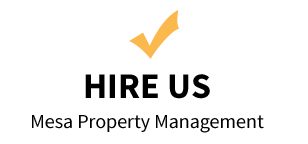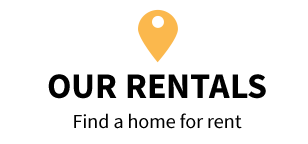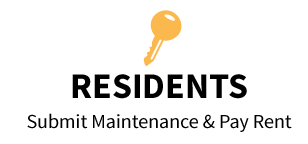 Beehive Property Management, LLC
1855 E Southern Ave #212
Mesa, AZ 85204
P: 480-981-1430 E: info@rentbeehive.com