Frequently Asked Questions
Am I responsible for HOA fees and dues?
The owner of your property is responsible for paying all regular HOA dues. Tenants will be provided with a copy of any community rules and are required to abide by them.
Are pets allowed?
The pet policy can change from one property to another. Where pets are allowed, they are approved on a case-by-case basis. We will require a deposit for your pet. The amount can depend on the type, size, and age of the pet and whether or not we can obtain a good reference for your pet from your previous landlord. The minimum deposit is $400 per animal.
Can I make alterations to the property?
Generally no, but it depends on the alteration. Before move in we perform an inspection that includes photographs of the property. When you move out, you must return the property to us in the same condition in which you received it. For example, if you paint your walls purple during your tenancy, they must be repainted the original color before you move out. You may contact our office with any requests for changes to the property.
Do you rent furnished houses?
Yes, we do have a few furnished homes. Our rental ads will indicate whether a property is furnished.
Do you work with Section 8?
Yes, on a case by case basis and according to the guidelines set by the property owner(s).
How long is the lease?
Most of our leases are for 1 year. Any shorter is at the discretion of the owner. We have some properties that are only available on a month-to-month basis; we also have leases available for 2 or more years.. If you need a specific length of lease, long or short, please call us and we'll do our best to accommodate.
How much is the security deposit?
Our general rule of thumb is that the security deposit is equal to one month's rent. We reserve the right to increase the security deposit based on factors outlined in our Rental Qualification Acknowledgement.
How much will it cost to move in?
We require first month rent + the security deposit + pet deposits (if any) to move in. This amount may change due to a move-in special offered by the owner or pro-ration of the first month's rent.
What are my rights?
A free copy of the Arizona Residential Landlord Tenant Act is available
here
.
What are your late fees?
Late fees are detailed in your lease agreement. We try to keep them reasonable and a flat amount. While our late fees don't go up, up, up, we encourage you to get your rent payments in on time.
What do I have to do to get approved?
A complete and signed rental application will provide us with the information we need. Once we receive the complete application and the fee is paid, we check credit, employment, income, criminal background, and rental history.
What forms of payment do you accept?
We accept online payments, personal checks, money orders, and cashiers checks. If a check or online payment is returned for insufficient funds, then payment options are limited to money orders or cashier checks. Online payment options are available via our website, please click here.
What utilities am I responsible for?
Tenants are responsible for all utility charges, unless otherwise agreed upon in advance. Tenants are responsible for changing all billing information to their name and mailing address effective with their scheduled move-in date. We sometimes have rental units available with utilities included, see our website for details.
Please contact our office with any other questions you may have! Each person and property is unique, so please let us help you find the property that will best fit your needs!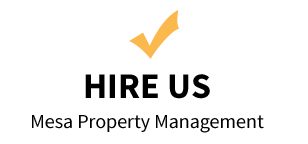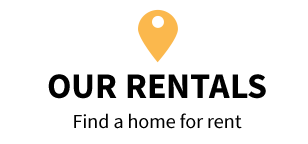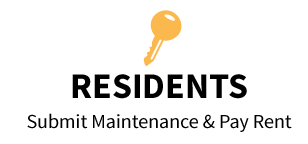 Beehive Property Management, LLC
1855 E Southern Ave #212
Mesa, AZ 85204
P: 480-981-1430 E: info@rentbeehive.com