Property Owner Frequently Asked Questions
Why Choose Beehive?
We are a trusted name in property management and stay ahead by using effective communication, continued education, and modern technology while working with you and your rental property.
Most importantly, we effectively solve problems.

We take your landlord needs seriously, and answer your questions as quickly as possible. We're up-to-date on laws and legislation regarding your landlord rights and responsibilities and we make sure tenants have a smooth living experience in our properties. We handle the advertising, move-in process, documentation, and all maintenance and repair concerns throughout the lease cycle.
How Do You Advertise Vacancies? Who Pays the Advertising Costs?
We advertise rental listings in the following ways:
Our user-friendly website—complete with detailed property descriptions, highlighted amenities, and photos of your property.

Nightly feeds from our property management software (Propertyware) pushes our listings out to rental sites such as HotPads.com, Trulia, Rently, Zillow, Vast, Yahoo, and Google to only name a few.

Craigslist (www.craigslist.org), an online classified listing service.

Professional and tasteful For Rent signs placed in front of your property.

Every property manager and leasing agent in our office has a copy of our available rentals list for quick reference on computer, phones, and tablets.

Secure self-service lockboxes provide a great showing experience for prospective tenants.
Coordinating, managing and paying for the advertising for your property is included in the leasing fee.
How Long Will It Take To Rent My Property?
We pride ourselves on finding you the best tenant in the least amount of time. No one gets paid when the home is vacant. Factors involved in renting include: the size/type of property, location, and condition of the home. The asking price is the most important variable. When priced effectively, investors can expect to have tenants within 30 days. Pricing and condition possible, are the most important factors.
When Should I Expect My Monthly Report and ACH Payment?
Our clients have secure access to an online portal where they can easily review their account balance and itemized work order details 24/7 in real time.
The closing cycle of our monthly bookkeeping takes place between the 15th and 20th of each month. Owner ACH Payments (direct deposit) are sent out after the close, usually between the 20th-24th of each month. Monthly statements are issued on the first of each month for the previous month.
Should I Allow Pets? Smokers?
All Beehive properties are non-smoking properties. This policy is stipulated in every lease. We work closely with each owner individually to help them understand the pros and cons of accepting pets at their property.
What Is Your Screening Process For Prospective Applicants?
Placing qualified residents in your property is one of our most important roles as your property manager. Our professionally trained staff processes all applications in our office. We obtain a credit report for each applicant, contact previous landlords for rental references, and verify current employment. We also conduct a 50 state criminal, eviction, and bankruptcy check.
We encourage you to review our rental application, and Rental Qualification Acknowledgement.
How Much Do You Collect From the Tenant Prior To Their Move-In?
When an applicant is approved, we collect all move-in monies on the owners' behalf. Our policy requires the payment of one month's prorated rent, as well as the collection of the security deposit. If pets are accepted at the property, a larger deposit ($400 per pet or more) may be required at the time of the move-in.
How Are Utilities Handled?
Tenants are responsible for all utility charges, unless otherwise agreed upon in advance between Beehive Property Management and the property owner. If an owner is willing to pay any portion of utility charges, that will be disclosed to the tenant in advance of the lease signing. As stated in their Rental Lease Agreement, tenants are responsible for changing all billing information to their name and mailing address effective with their scheduled move-in date.
What Happens When the Tenant Doesn't Pay Rent On Time?
Eviction is not our favorite part of the business, but our systems, processes, and partners make the process easy and effective. If rent is not received by the 1st of the month, we serve the tenant with a 5-Day Notice to Pay Rent or Quit. The final step is to begin the eviction process through the proper legal channels.
What Happens If My Tenant Breaks Their Lease?
When the tenant breaks their lease, their lease stipulates they are responsible for 2 months rent. The tenant also surrenders their security deposit.
What Customer Service Is Extended To Tenants At Night Or On the Weekend?
Tenants can call the Beehive office during business hours. We also have a 24/7 Maintenance Line that is continuously monitored. This dedicated phone number can be reached by phone or text. Tenants can also submit work orders via their online portal at any time (night or day) or by email.

Maintenance calls are reviewed for severity and appropriate vendors are dispatched. Emergencies, typically defined as a fire, flood, or any dangerous or hazardous situation to the resident or the property, are handled immediately.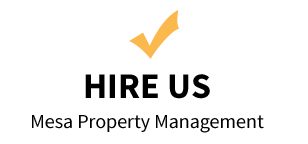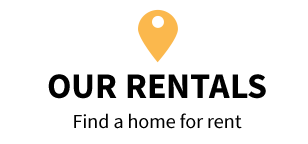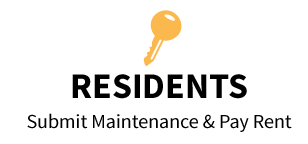 Beehive Property Management, LLC
1855 E Southern Ave #212
Mesa, AZ 85204
P: 480-981-1430 E: info@rentbeehive.com